MSCHF, and Experiments in Art and Business Models
"Drop Cultures" emergence,
This piece comes off of a very interesting Podcast I hosted with Zoe Scaman – a london-based strategist who works with celebrities, pro-athletes and large brands.
We talked about the business models of creators today and what brands are missing as it relates to product development.
---
My new thesis for brand development looks something like this:
Create a "Frame" around an aspiration or sub-culture. A frame is a value statement that attracts a specific audience.

Build a core offer to bond a community around that frame

Experiment with new business models and diversify your product lines until you make a "hit" or create a long-tail portfolio of products (likely both).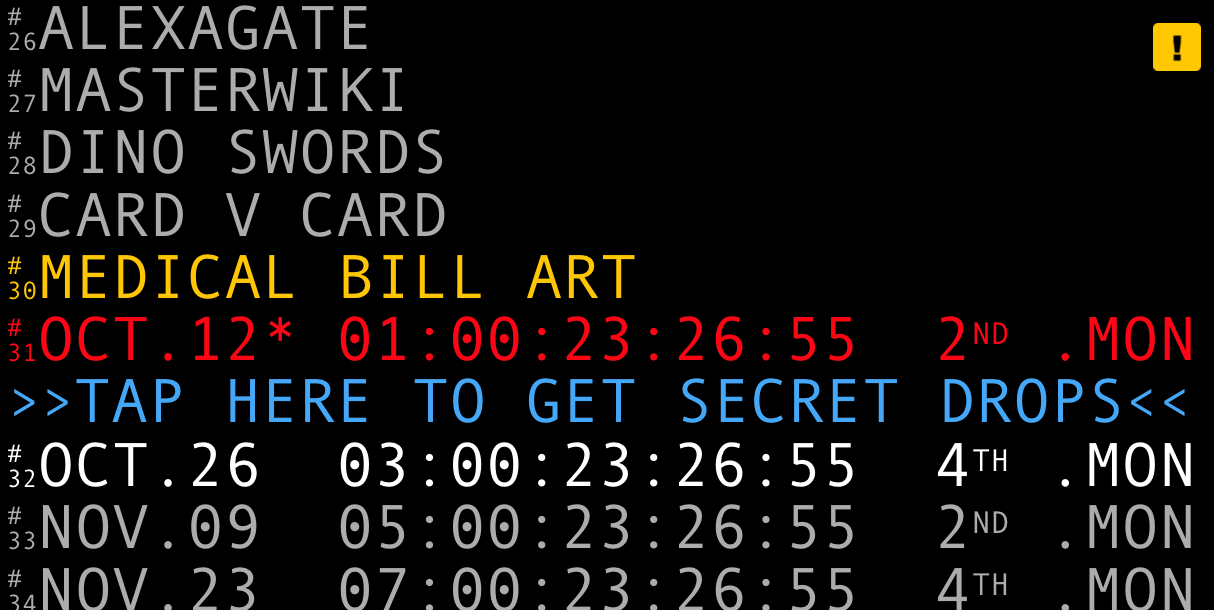 Let me explain:
With the explosion of creator paths to monetization paths (tipping, subscription, advertising, coaching, etc. etc.) we're seeing a massive uprising in the way that individuals produce value within communities and gain economic value in exchange for their creative production.
But I feel that businesses, especially larger brands are falling faster behind the curve as these trends accelerate.
Product development now should happen backward.
(P.S. Look for this week's episode on my podcast on this topic with Zoe Scaman)
I look at the MSCHF's and Stir's of the world and I see something new emerging.
What's occurring is a market looking for a product.
MSCHF is promising drops, every other week, to satisfy a culture of early adopters looking for a fun story to tell. They are internet pranksters, artists and they supply their market an on ongoing basis.
They've set up the frame to consume their work in, without the promise or guarantee of delivering a meticulously crafted product for a broader customer journey. By necessity of having so many drops, this "customer research" is removed from the equation.
Ditto for optimization.
But what they are trading is the ability to experiment in building a portfolio for an audience that is eager to see what's next.

The drops themselves create attention, which is net-positive for the extended previous portfolio and building excitement for what's next.

Experiments feed the community with new stories and gives MSCFH more data and feedback about what works.
More importantly, as they experiment on business models, they have the opportunity to find hits worth doubling down on, expanding, or finding partners on to scale up. I have yet to see this but it wouldn't surprise me.
It also wouldn't surprise me if they entered the content space with some type of dedicated Youtube show that covers the process behind drops or some other concept – helping them build attention beyond drops and further feed the ecosystem.
Another example of this model I can point to is Jacuzzi Club.
Jacuzzi Club has a frame that attracts a community.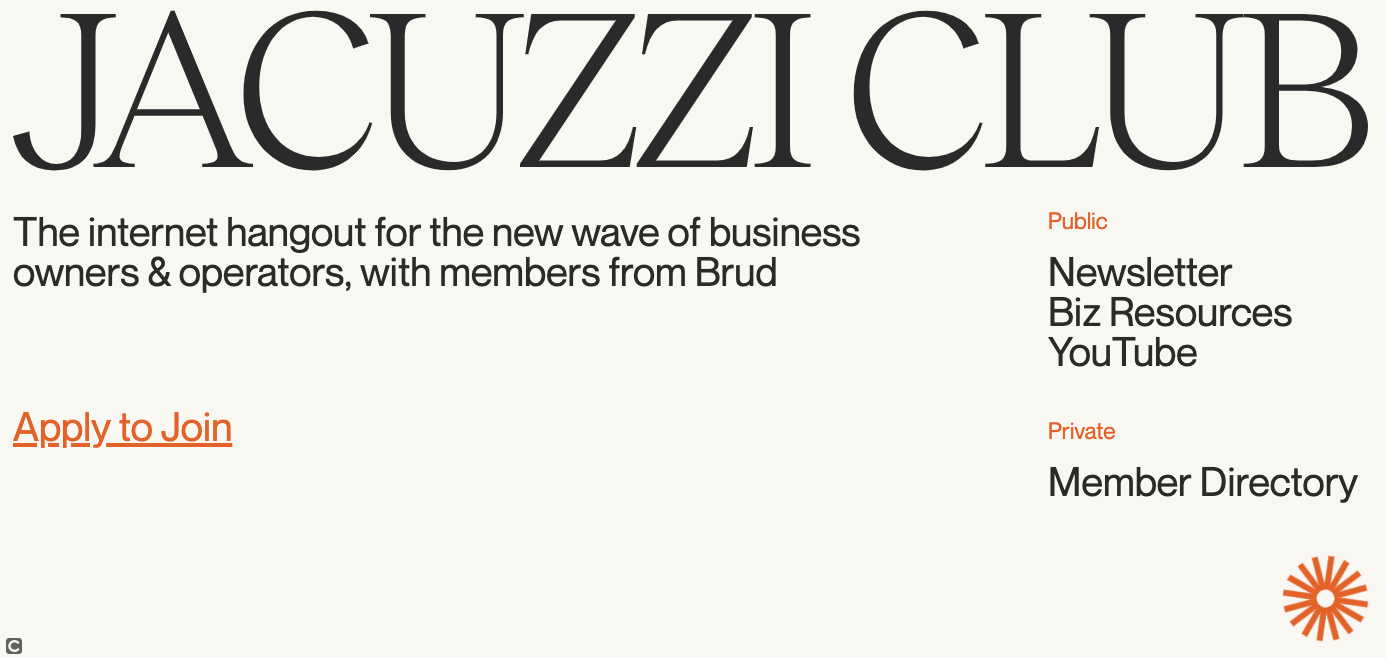 That community syncs up around the main product which is a Slack group to discuss building hot brands with like-minded founders and operators.
The next phase would be to extend this universe and aspiration with experiments.
What would it look like to have a brand sponsor a specific channel within the group? What about merch? What about pooled capital? What about a Jacuzzi Fund? etc. etc.
The point is not to be right. To do customer interviews. To plan a "business" to create. But instead to experiment and play in serving the audience in this universe with unique ideas that both hit the core offering but extend it in new ways.
One of the simplest places to innovate is on business model itself, with the format doing the heavy lifting.
Another space is with new tools and technology, which are plentiful thanks to the no-code revolution.
A recent example has been "Rolling Funds" which have gained attention because they expand the scope of who can invest by breaking the model of raising large amounts of capital – turning fundraising into a subscription business.
Individuals have leveraged their communities and personal brands to raise this capital, finding success in a new model instead of breaking into the old.
I'm currently experimenting with something like this myself around some personal offerings. I'm interested to see what it looks like when an individual creator creates an entire suite of offerings as a portfolio around the frame of their personal content and how that plays out.
I'm planning on packaging individual products that piggyback off of new technologies as experiments to test out new and novel business models around content and community.
So in some ways, the frontier for brands is way less "controlled." Communities have emergent properties to them. "Hits" can't always be schemed into existence.
So, better to find a robust frame and sanbox to play in while these things do emerge, instead of focusing all of your efforts on the payoff of one product which may miss the mark and become a massive sunk cost.
I plan instead to set the frame and play the process until things stick, and even then, continue to diversify into a portfolio of products that serves the market over time.
At least that's my experiment,
xx David
Hey, P.S. Here are some companies following this model.
Which have you seen?
---
Hey, what's up it's David. I love brand communication and helping founders grow. I founded Death to Stock and help organize Jacuzzi Club. etc. etc.