The 3 Phases of Online Community: Slack, Directory, Distribution.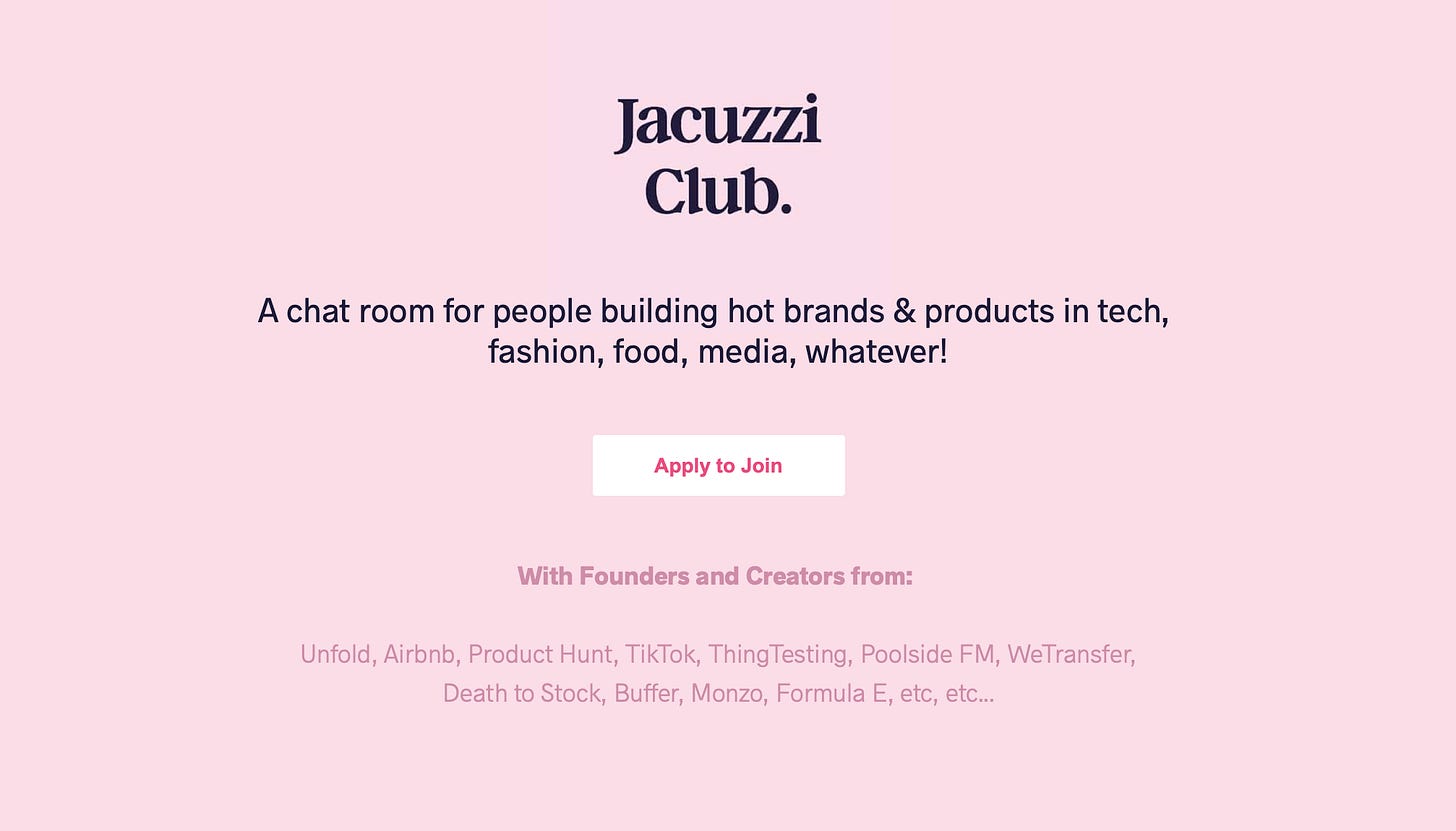 Here are 3 things I'm seeing form in every niche, corner, and sub-culture of the web. They typically happen in this order but sometimes in reverse or in a mixed order. When people talk about the "unbundling of LinkedIn" this is what they mean.
1. Slack and Group Messaging.
For everything, and I mean everything, there will be a Slack, Discord, Telegram, or some other community platform that houses THE discussion about a certain topic for enthusiasts.
Of course, this has how the internet has funcitoned, it's just that for the last decade everything was bundled into existing platforms like Facebook.
Now, they're further decentralizing to a mix across multiple platforms like those mentioned above.
The question that's being answered is, where do you go when you're looking to connect with people in ____ category? 
Where do you go to connect with college students who want to get careers in tech?
Where do you go to connect with the best minds in growth marketing?
Where do you go to learn about and connect with people in the no-code space?
Where do you go to hang out in a chill space with the best brand builders around the globe?
So, every niche, in every category will have at least ONE core space that contains most of the highly engaged people within that niche. General power laws will apply in terms of brand.
Y-Combinator is not the only accelarator, it's just the one that's most top of mind in it's category. 
So step one will be the filling out of every niche into groups like these. And if you think about it, that's really efficient. You get to go directly to where all of the people you'd want to meet are at. Amazing! Ditto goes for hobbies, and even micro-pop-up groups like a Covid support group. 
Step 2: Online Directories and Curated Resources
The next question being answered is, where is the wiki-for-x ?
Once user groups of particular interests or careers link up in these forums, you will see them productivly share resources, information, links and commentary.
This conversation is extremely valueable, because it's like a curated social feed but only of things relating to an industry you're trying to develop yourself in. 
So they're like learning communities, but where the teachers are ONLY practitioners in your space. 
And they're 24/7 and in real time. You jump in the group and the faucet is on. It's based on connection.
Once these conversations are generating enough information, it's natural for that information to spill over into a repository. 
All of the highlights and scraps from conversations in these niche communities will shift to live somewhere in an information hub It could be a directory or a searchable library of links and questions and answers from the groups activity.
This serves as a historical record of what was discussed, and is there for people to dig through to remember a connection, a quote, a link, or an opportunity. 
Each group will build their own repository to house and archive important information from the community, and many of them will make them open to the public for others to read and browse. 
Step 3: New Distribution Channels
The next question is where do you go to SHARE about x?
So you've got the best people in one industry, all connected, in a 24/7 conversation sharing resources, deals and opportunities. 
This group has built it's own repository of information which captures the learnings and discussions such that you can reference it later when you're looking to solve a problem or find that one tool that was reccomended that you can't quite remember…
The next phase is to build distribution between the niche community and the wider public of interest in the same area.
Since many of these groups have some form of vetting or application process (this isn't a town square open to all, like Twitter),  you will see other channels open up around the same topics that are open to the public.
For example, community newsletters, social channels, and the directories mentioned above will be entirely open to any and all who wish to engage. 
What this does is it creates new distribution channels for the group to communicate through. 
Think about a Slack group that forms around selling on Etsy. This group has the best makers on Etsy.
These craft makers then build a repository of the best Etsy stores from the group and one's that they feel are great. 
That repository is open to the public to browse, and suddenly becomes new de-facto shelf space for products in this category. 
You can browse Etsy, or you can browse Group-Curated-Etsy, made by the best shops on Esty.
What you're seeing is community groups…
1. Stake out their own new spaces to house a more tight-knit and focused conversation that you can't get purely through social.
2. Build and customize their own data and resource centers (even if it's as simple as a shared Notion or Airtable). These become the new learning paths for anyone interested in the topics they describe.
3. Create new distribution channels to the public for the group to access and utilize when wishing to spread their messages. 
There is still massive opportunity across many spaces to become the de-facto leader in your category and to build out a community. 
There is still massive group infrastructure being built by these communities which will make online networking become more efficient, and also personal. 
I think it's a great opportunity, and I'm currently helping build both Makerpad (1,000+) and Jacuzzi Club (350) communities grow and follow this process. 
As always, reach out if I can help,
xx David
---
I'm David

, and you can check out some of my work – Hit reply to chat more about your brand or community or anything else that you've got questions about.
🏴 Refreshing media for those who care enough to be different –  Death to the Stock Photo (500k subs)
🌴 A chat room for the hottest brands around the globe –  Jacuzzi Club
📲 Check out what I'm reading – A$A Reading List on Telegram.
💾 Created the Mystery USB (sold out in a day)
🚗 Crowdfunded a Road Trip around the U.S. (2x)